1. What was the inspiration for writing "Vow Unbroken"?
"Caryl," one of my mentors once said, "pick a genre."
But I never had. Then at a writers' conference, I met my agent, Mary Sue Seymour, (Can you believe her maiden name was McAdoo?) and she told me that historical Christian romances had a growing readership.
Historical…hmmm.
That reminded me of a piece written then read for critique by Marion Butts, a teacher, historian, and colleague at the Red River Writer's Workshop. He told of yesteryear farmers from this history-rich area forming wagon trains to haul their cotton to market on the Jefferson Trace back in the 1800's.
Sounded like a great story setting and challenging journey. I loved the idea of writing a love story that would glorify God and minister to my readers. So, let's see—what if my heroine, Susannah Baylor missed going with her neighbors and had to get her harvest to market by herself?
2. What intrigues you about life in the 1800's on the prairie?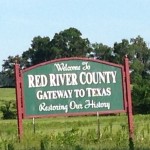 What an exciting era that was in Texas, along with plenty of hard work for its inhabitants. Most every aspect of my state history has fascinated me since I was a little girl and visited the Alamo. Once I decided to write a historical, I dove into it anew, especially the history of my new home, Red RiverCounty, known since the 1800s as The Gateway to Texas.
The simplicity of prairie life and that razor's edge the early settlers' lives balanced on are what drew me to the time period. One bad crop, one wrong decision, any number of natural disasters could wipe them out, and yet, they headed west and overcame.
I hope my Sue's determination and grit well represents the spirit of those early pioneers.
3. What character was the most enjoyable to develop and why?
That's hard because I do love my Henry and young Rebecca—and Levi, too—but if I have to pick, I must say Susannah. I'd never choose to live her life and experience all the horrible obstacles she faced after marrying young and moving west, but I like to think that with God's help, I would overcome just like she did. I love her faith, her obedience, and how she trusts in the Lord to work everything out no matter how bad things got.
And that Blue Dog! Wasn't he just special?
4. Would you have enjoyed traveling by wagon across the country?  Are you a camper?
I would! There'd be no hesitation to climb aboard. I'd jump at the chance so long as my own 'Henry', my husband Ron, went along, and he'd be game for sure! I'd definitely enjoy traveling in a covered wagon. At that slower pace, you could really see the countryside and have the opportunity to meet folks along the way.
I am an adventurer, but not so much a camper at heart. I'm more of a twentieth century lady spoiled to life's luxuries like running water and flushing potties, appliances like stoves and refrigerators, and—especially in Texas—air conditioning.
5. Who have been your mentors on your journey to becoming an author?
Oh, this is an easy question. The Lord led me to the DFW Writers' Workshop back in the early '90's. I had always loved English and fancied myself a writer, and joined the group with a completed, hand-written Biblical fiction. I learned there that I'd made every mistake possible!
But this awesome group of successful authors took me under their wings and spoon fed me the craft. Writing creative fiction is a specialty, and without published authors like John McCord, Jack Ballas, and Don Whittington sharing their knowledge and time every week, fifty-two weeks a year; without their patient guidance, I'm not certain I ever would have been published.
God knew just what I needed.
6. What is your strategy on days when you have writer's block?
Well, pray always, of course. I've found that when the writing stops flowing freely, and the story refuses to go forward, I need to crawfish. Travel back to the place where my characters were last comfortable, then let them go where they want to, instead of where I was trying to take them. Works every time.
7. What was the most challenging part of writing this story?
Getting my dear Henry saved. He was such a good man and so confident. Because of his strength and self assurance, I had to take him to the end of himself before it was believable that he would cry out to God for salvation. I pray that others who are good, moral people of honor and integrity will see themselves in Henry and realize they, too, need a Savior.
8. What kind of books do you enjoy reading for leisure?
If I'm reading, I'm not writing. But when I allow myself the luxury, I enjoy historical fiction, and mostly stick to Christian books to avoid foul language. I hate having to 'say' those words in my head! I especially love reading stories set in Israel, so Bodie Thoene is a favorite author of mine. I love all her Zion series and one day hope to personally visit the Holy Lands she takes me to in her stories.
I love reading colleagues' books, too. Talia Carner's JERUSALEM MAIDEN and Ann Everett's LAID OUT AND CANDLE LIT are a couple of great examples, although those stories wouldn't be classified Christian. When you know the author, it just makes for some special reading.
9. Blue Dog plays a significant role in the story.  Are you a dog lover?
I am! When we first moved to Red RiverCounty, this dog showed up. We're rearing four grandsons, and they all begged to keep him. We made him a warm place to sleep, fed him, and named him Franklin Doganor 'Roo'sevelt. After about a week, a neighbor came on his 4-wheeler and said, "That's my dog."
"Okay." The boys were crushed. "We're sorry. We thought he was a stray."
So the man tried to load him up (he said the dog loved riding the 4-wheeler), but Roo wouldn't get aboard. The owner lifted him onto the ATV and took him home. In no time, Roo came right back. The neighbor came three or four times to retrieve him, and we'd hear Roo barking and howling. Once he came back dragging a chewed off rope dangling from a new collar.
The man finally gave him to us. We offered to pay, but he said no. Roo chose us of his own accord, and that's who I fashioned Blue Dog after. As a matter of fact, that's our Roo on the front cover of VOW UNBROKEN! How much fun is that?!?
Presently, twice a day, we feed five dogs; three medium-to-big outside hounds and two small inside lap puppies. You can add to that, three horses, two donkeys, a small herd of Nigerian dwarf dairy goats, several barn cats, and some free-range, egg-laying hens and Roscoe, their rooster.
I love all animals! I've raised hedgehogs and hampsters and love aquariums, too. I told Ron once, that at any gift-giving occasion, he'd always get a gold star if my present was breathing! How easy am I?
10. Vow Unbroken is written very much in the vernacular of the 1800's.  How did you prepare yourself to write so clearly in that time period?
Where else to go but the world wide web? I absolutely can't imagine how authors prior to the computer revolution did it. Every time I think of that, I'm reminded of Daniel 12:4 "But thou, O Daniel, shut up the words, and seal the book, even to the time of the end: many shall run to and fro, and knowledge shall be increased." What time in history has ever seen such an increase of knowledge as our own? Any bit of information is available right in our homes—even in our cars on our phones! It's amazing, and I am blessed to write with such resources a mere click away.
My characters' dialogue and introspection had to sound right, so a part of my research focused on the words and phrases used back then. It proved fascinating to find how so much of their slang had made it through the centuries, and that we're still saying the same things today. Others fell from grace, and those were fun to bring back to life in VOW UNBROKEN.
And as I'd be writing, if I had a question about a modern word, I'd go to the internet and ask when it came into use. For instance, 'okay' was a WWII word, so I had to be very careful not to use it. Even after several edits, I still came across one though and changed it to 'alright'.
Then my Copy Editor at Howard Books changed that to 'all right'. Speaking of Carla, she was awesome as was her attention to detail. She caught several common words used today that slipped by me, words and phrases like 'glitch', 'welcher', and 'even keeled' which all came into popular use after 1832. So I cannot take all the credit that the vernacular in my story puts my readers right into that great past era. I'm thankful for the great help Simon and Schuster's Howard Books provided to make VOW UNBROKEN the best it could be—at every junction! They are totally impressive.
11. Have you ever lived on a farm?
Oh yes! But I guess more a ranch than a farm—although husband Ron has grown wheat and soy beans on some of the eight hundred eighty-two McAdoo acres here in Red RiverCounty, Sue's block in VOW UNBROKEN. Country living has always been a desire of our hearts.
Way back in the early '70s when our children were young, we rented a little farm house between Dallas and Tarrant counties (County Line Road as a matter of fact) and had horses, a sheep, chickens, dogs and cats, and a big garden.
Then before we moved to Northeast Texas in '08, though a city girl, I still had all the same animals I do now—and even more—at our River Bottom Ranch in Grand Prairie. Irving, our lifelong home, was across the street. God miraculously provided the one hundred thirteen acres in the heart of the DFW Metroplex for us to keep the dozen quarter horses we inherited from my husband's father.
I still have that website, and we still lease the land, though I'm a bona fide Red River County lovin' lady through and through now. And isn't it interesting we live on another 'county line' road? We're on the Red River side and BowieCounty is across the street. Guess I'm going to need a Word from the Lord to ever move back to a big city.
12. Do you have plans to write another novel?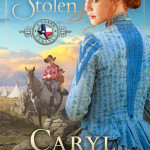 Why, yes; yes, I do. I have so many stories to share. I've written another novel titled HEART STOLEN set in 1844 with Levi, Sue's teenage nephew in VOW UNBROKEN, as my Texas Ranger hero. He rescues a Red RiverValley girl, Sassy, from a band of Comanche and gets her home in time for Aunt Sue and Uncle Henry's Thanksgiving dinner.
And I'm already working on a new story in my Red River Chronicles called HOPE REBORN with all these characters I've come to love and a few new ones—including a female New York novelist! But she decides in Chapter One to go to Texas : ) My stories will always have a Texas setting. Like most Texans, I do love this great LoneStarState! When Beth, my editor, asked the cover designer to produce a logo for VOW, I was so excited and loved 'A Lone Star Novel'!
I'm also thinking about other storylines, some contemporary, with entirely different characters. But all these players in my stories become my friends, well, the good guys : ) And I always want to find out what's happening with them as time marches on. I hope my readers feel the same way about every one.