Contemporary Christian Romances
Romance set in modern day, but still in Texas, of course! It's fun to write contemporary and there isn't nearly as much research as the the other two series, so it's just like time a happy party!
#1 Lady Luck's a Loser      / an Apple Orchard Romance
#2 The Preacher's Faith   /  a Red River Romance #1, Negley
#3 Sing a New Song          /  a Red River Romance #2, Peter's Prairie
#4 One and Done              /  a Red River Romance #3, Dimple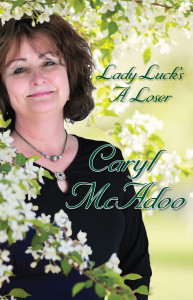 The first Apple Orchard Romance is the story of more mature characters, and though you might see a semblance of TV's 'The Batchelor', this story was written before the first show ever aired. With eight totally different and individual women showering down on my hero, he's a bit overwhelmed and decides he must alter his original plan. A sequel is started, but it may take me a whole to get there. In the
Red River Romance 
series, each book stands alone, serialized only by their common setting in --wait for it--Red River County in Northeast Texas. Clarksville is my new home and I L*O*V*E it, mostly because I know it is where God wants me to be right now...for such a time as this. The series debuted with
The Preacher's Faith
. A fun story of making a promise so that a dying loved one can rest easier. Though it came with conditions in place that you never thought could, would, should ever be met...THE one who fills the bill shows up.  Of course! Oh, dear...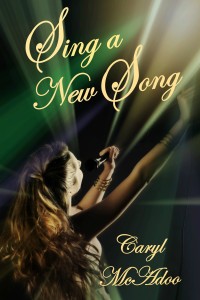 And
Sing a New Song
is close to my heart because God gives me new songs, too...and I got to use them in this book! It's fun, too, because Mary Esther Robbins met Samuel Levi Baylor (yes, a great-to the 7th power-grandson of the Texas Ranger in historical Book Two HEARTS STOLEN)---they meet in the first grade and become fast friends. Then tragedy separates them for twenty year, but God brings her home....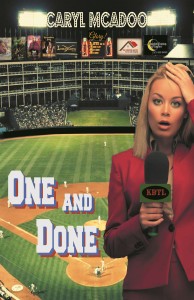 One and Done
was my husband's idea. He loves base ball and coached all our sons an dmost our grandsons in Little League (well, actually Pony Ball). We've always been a baseball family, and
One and Done
is a fun story! In it an unlikely union between a weather girl turned sports newscaster and baseball pitching phenom seems doomed from the start. So much keeps them apart, but the relationship--born of prophesy and played out under the scrutiny of the public eye--may be God's plan for both...only one of is sure though.
Blessings from Texas!
LADY LUCK'S A LOSER
Marge Winters / W.G. Preston      
Buy LADY Now
THE PREACHER'S FAITH
Faith Johnson / Asa Davidson      
Buy FAITH Now
SING A NEW SONG
Mary Esther Robbins / Samuel Levi Baylor   
Buy SING Now
ONE AND DONE  Samantha Danielle / G.H. Johnson  
Buy ONE Now
As to what's coming in this genre, I have several stories started.
Scoundrels and Carpetbaggers
is book two for The Apple Orchard Romance series wherein Dubs runs for the top job in the new Second Republic of Texas. (couple of chapters done).
The Pitch
, set around the publishing industry for the Red River Romances has fifteen chapters and over 35K words. Another for that series is
Acquiring a Wife
with four chapters and close to 10K words.
Perfect Love
with Aunt Iris, Faith, and Asa, Mary Esther, and Samuel has three chapters and 5K words.  fun Fun FUN, right? 🙂