a Historical Christian Texas Romance Novel
Book Nine
Set in 1917-1924.
Never lean to your own understanding, but in all your ways, acknowledge God, and He will guide your way.
Contrary to her parents' wishes, Evelyn married a nonbeliever, but it all works out . . . or does it? Not only did the love of her life accept Christ, Nathaniel got baptized by fire and became a minister of the gospel. Woven into the breathtaking tale of love and redemption are two additional stories, Evelyn's novels of faith, family, and forgiveness.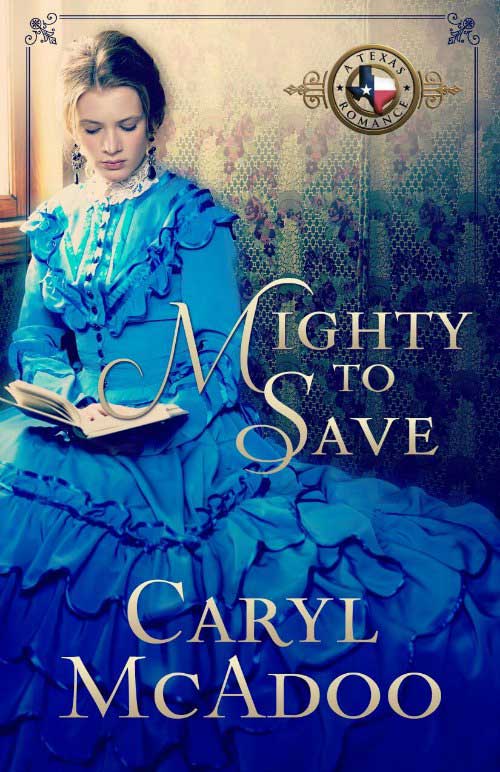 MIGHTY TO SAVE is one of the best books I've read, filled with characters who've become friends in my mind. My emotions were right there along with all my senses from seeing the country, the beatings, the tent revival scenes, the romantic moments along with all the heartache the characters suffered. So many tears, moments of praising and singing in the Spirit, along with thank you Jesus for hearing the cry of your children throughout this magnificent, powerful, heartfelt, sensational story.
Caryl McAdoo is one gifted author with her lovable characters, multiple plots within this story, the power of God shining through along with laughter, tears, faith, heartbreak, determination, and never failing trust and love for our Heavenly Father. Oh how I cannot wait for the last book in her Texas Romance series, CHIEF OF SINNERS. MIGHTY TO SAVE is going to be used for His glory.
Marilyn Ridgway, a reader