Biblical Fiction
Volume Four of The Generations
Debuted November 11, 2015.
Without faith, it is impossible to please God.
At the time Abram is called to a strange, pagan land by the God of his fathers, Shem still walks the earth. At his death, his great-grandson Eber becomes the patriarch. Abraham, never the oldest living firstborn, is rewarded with power and riches for his obedience to leave his home and sojourn. Still—though the Lord has promised him an heir—his beloved wife remains barren, which tears daily at her heart.
Almighty God visits His prophet, talks with him, forgives his indiscretions and cleans up the messes he makes. The Lord promises amazing things including all of the lands where Abram walks for him and his heirs as a possession and that nations will come forth from his loins—descendants too numerous to be counted. The well-known story of the Father of Faith comes to life in CHILDREN OF EBER.
Walk with the man honored by today's the three major faiths.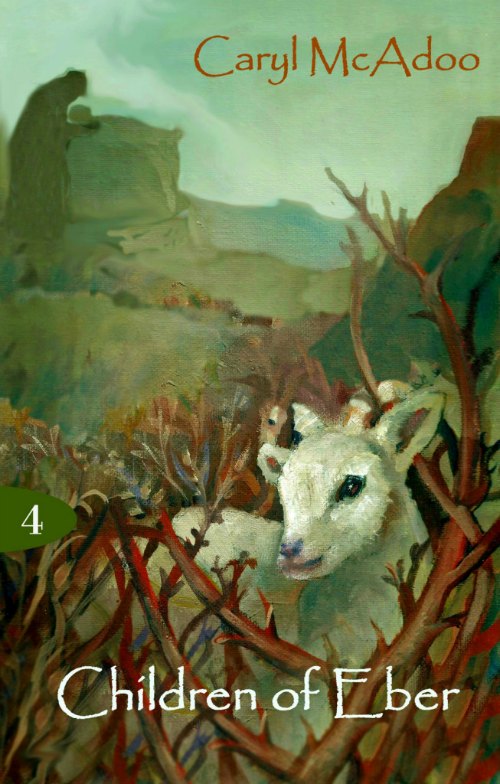 In the Children of Eber, Caryl McAdoo continues the Genesis story using her creative imagination to fill in the blanks where her King James Version of Scripture remains silent. She picks up the account of Father Abraham in Ur of the Chaldees when his name was Abram before he weds the love of his life, Sarai. At this point, God has yet to speak fully to Abram, but he has been raised in the traditions of his fathers and knows the One True God by reputation. All that changes when God reveals Himself to Abram personally calling him to move to a strange unknown land. Abram immediately takes this word to his own father, Terah, who confirms the move saying he's been thinking along the same lines. They set out. By this time Abram has married Sarai whose reaction to the camel ride to Haran and internal musings about her surroundings delights the reader.
So much of the tale remains faithful to the Scriptural account, but where there is silence, Caryl's author voice sings through in delicious detail. For the reader who is familiar with the Biblical account, Caryl fleshes out a mere paragraph or two until the narrative vibrates with life. As if transported through a time machine, the reader reenters the world of the Ancients experiencing their lives and seeing their surroundings afresh. Those who know the Biblical account will delight in following the ancient pair into Egypt, then back to Canaan again. They'll commiserate alongside Sarai through her infertility feeling her aching heart's desire in the depths of her soul. They'll catch their breath when Lot is captured. They'll rejoice when Abram receives his new name Abraham and Sarai becomes Sarah. When God reappears to Abraham at night in a strange ancient ritual, we stand in awe at the event . . . then . . . well, this reviewer will say no more lest the tale spoils for the reader, but if you know the Biblical story in Genesis, you will know how it ends. Suffice it to say, Caryl McAdoo has remained faithful to the King James Version of the Holy Scriptures.
I totally enjoyed reading a reviewer's copy and am under no obligation to give a positive review.
Cass Wessel, multi-published author of Christian devotionals
This is another wonderful addition to The Generations series. This one follows Abram and his journey in following God and becoming the Father of Faith. Once again Caryl has written a story that has brought to life a Biblical character and allows the reader to feel as if you are meeting the character personally. I really can't say enough about this series and how much I have enjoyed reading each story. I was given a copy of this book in return for an honest review, and I definitely recommend it to the reader who enjoys excellent Biblical fiction.
Ann Ellis, a Texas reader