an Apple Orchard Romance Novel
Long before the first episode of The Bachelor aired or was even filmed, LADY LUCK'S A LOSER was written. And, it doesn't tell the crazy story of young men and women with rippling muscles and firm bodies doing all sorts of things they shouldn't in front of the world. This mature inspirational romance is a fun read, the story of a wealthy widower who's ready for another woman in his life.
Marge Winters, a good looking grandmother, answers an ad to manage the Apple Orchard Bed and Breakfast. She couldn't know her heart would be broken and her life changed forever when W. G. Preston offers her the job of living at his B & B with seven other women, as diverse and he is complex, that he's hired.
"No, of course I don't expect you to sleep with me. Just be yourself, if you're a cook, cook, if you're a cleaner, clean, if you're a prima donna sit on your donna and order the other women around." She decides to take the position.
The widower tells all the ladies up front–after they've signed a non-disclosure agreement–that he's looking to choose a wife. What he didn't tell them was that he planned to send one lady home each month – based solely on luck – until only Mrs. Right remained. The games are fun with rules the players don't know until each is over. Every one of the ladies hope to win the grand prize, a proposal from the handsome B & B owner.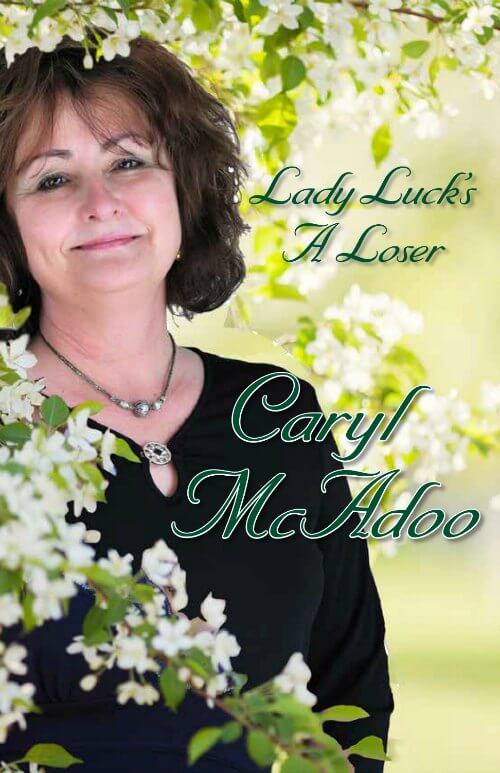 I really enjoyed this book. Couldn't put it down. I loved that the characters are more mature and not entirely perfect. I am looking forward to book 2 in this series. If you are a more mature reader, as I am, and would like to read about more mature characters I recommend this book. Younger readers would it enjoy it too! I received a copy of this book from the author for my honest review. I have read several of Caryl's books and have loved them all. Happy reading.
JoAnn Stweart, reader, Defuniak Springs, Florida
I had so much fun reading this book. The main characters are a little older, which I loved because they are more my age. All the characters were uniquely themselves, which made for a bit of friction between them and kept the book moving along. I really enjoyed this book and would recommend it, especially for those who are in the fiftyish age range. –Susan Johnson, reader, Odessa, Texas
I really like this book! I love plots that are different, not the same old regular love story. I enjoyed that the characters were not the "normal" that they were older and not your skinny beautiful people. I loved that the story kept my attention the entire way. Would love to get to read another installment with these character as I love series of books. –Teresa Denise Summers, reader, Irving, Texas
Lady Luck's is a Loser is such a fun and quick read. The storyline is unique and clean. The characters are interesting and believable. I love the setting too. If you are looking for a good, clean, quick, and romantic story, then this book is for you.
A definite page turner.
Amy Campbell, reader, Salem, Virginia